Is Your Range Hood in Desperate Need of Repair?
Installing and maintaining your range hood is an important part of keeping your kitchen safe and efficient. A range hood, also known as a vent hood or an extractor hood, uses a kitchen exhaust fan to extract smoke, odors, and heat from your cooking area and help reduce the potential for fire hazards. Whether you are installing a new range hood or simply maintaining your existing one, understanding the basics of how to install and maintain your range hood is essential.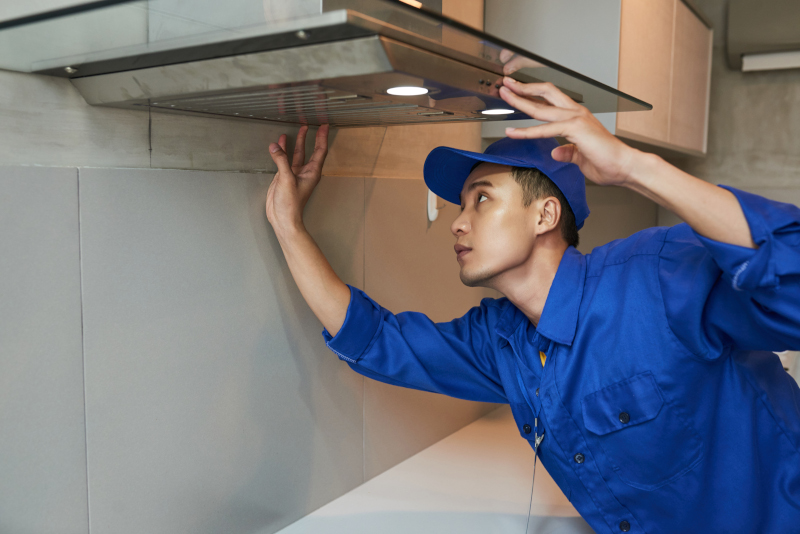 Looking for range hood repair or installation services? We serve the entire Ottawa area!
Maintaining your range hood  
While you want to make sure you are cleaning your hood regularly, you do not want to clean it with the same frequency as you do your kitchen surfaces. You do not want to use everyday cleaning products like dish soap or bleach because they may not be safe for your hood. You will also want to make sure you have the correct tools and cleaning products for your hood. You should clean your hood at least once a month by cleaning the wall, sides, ceiling, back, and outside of the hood. You also want to make sure you clean the filters at least once a month, which can be done by vacuuming or rinsing the filters with water. You may also want to consider cleaning the exhaust pipe every three months. This can be done by removing the pipe from the wall and cleaning it with a brush.  
Cleaning your range hood  
Cleaning your hood can help extend its life and keep your kitchen safe. Make sure you clean your hood at least once every month by following these tips:  
Avoid snacks or drinks near the stove. When you are cooking, steam and grease can build up on the walls, and that can lead to a build-up on your range hood.

 

Keep walls clean. You can easily clean the walls of your range hood with a wet rag and soapy water. Avoid using abrasive cleaning products.

 

Vacuum your range hood regularly. This can help remove dirt and grease build-up. You can also use a sponge with a cleaning product.

 

Avoid storing items on top of your range hood. This can cause grease and other contaminants to build up on your hood and be difficult to remove.

 
We Perform Hood & Fan Repair & Installs Ottawa-Wide, Ottawa East, Ottawa West, Orleans, Kanata & These Areas
Gatineau | Nepean | Richmond | Blackburn Hamlet | Barrhaven | Cumberland | Rockland | Kempville  | Gloucester | Winchester | Osgoode | North Gower | Mississippi Mills | Russel | Stittsville | Embrum | Winchester | Goulbourn | Dunrobin | Barrhaven